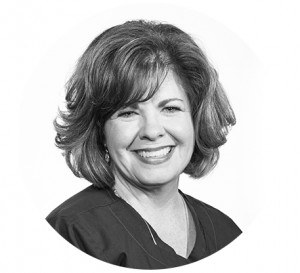 Michelle Lawrence
Michelle Lawrence joined Dr. McClinton's practice in 1992, spending the majority of her 27 years as a dental hygienist working alongside him.
Over almost three decades, she has enjoyed maintaining personal relationships with her patients while evolving with the times to provide the high standard of quality care expected at Perkins Dental.
On evenings and weekends, Michelle can be found at Bethlehem United Methodist Church, where her husband serves as pastor, or outdoors — whether she's hunting, attending Ole Miss baseball games, doing yard work or spending time at her cabin.