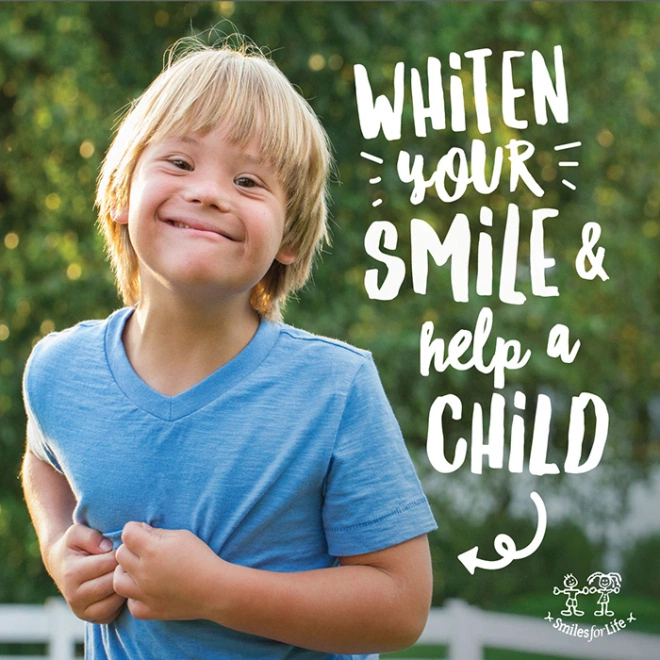 MARCH THRU JUNE our practice is raising donations for children's charities through the Smiles For Life program. We're honored and excited to participate in such a worthy cause! 100 percent of the donations we raise go to the Smiles For Life Foundation to benefit children in need, with 50 percent benefiting a local charity of our choice — The New Albany Boys & Girls Club. You can look and feel great about whitening your smile in our office knowing that your contribution goes directly back into your local neighborhood!
Here's How Smiles For Life Works: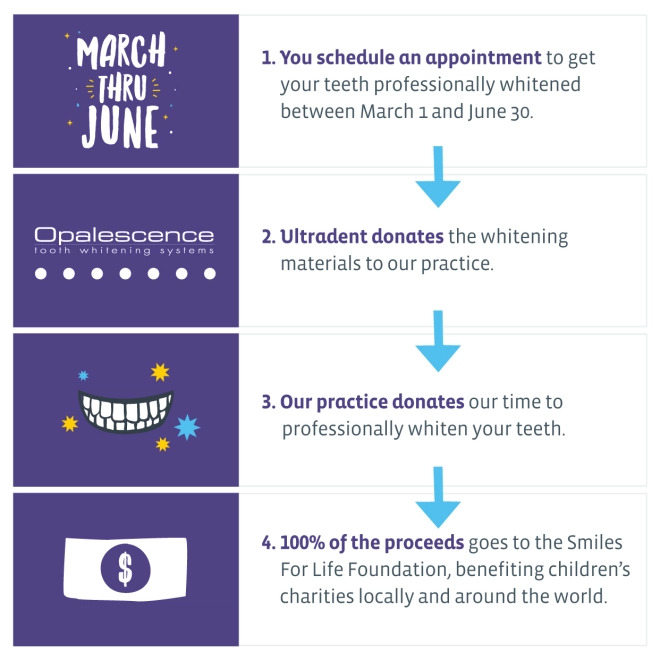 Make Your Contribution Today
It's easy for you to be a part of it!
Making a whitening appointment with us today.
Spread the word! Whether you choose to have your own smile whitened or not, you can make a HUGE difference by simply sharing this opportunity on your social media accounts, such as Facebook! If you'd like to join us in this fantastic campaign, give us a call today!
Make a monetary donation with cash, check or card at your next visit or over the phone. Any amount is appreciated!
Thanks for helping us support this great cause!
The content on this blog is not intended to be a substitute for professional medical advice, diagnosis, or treatment. Always seek the advice of qualified health providers with questions you may have regarding medical conditions.
Top image used under CC0 Public Domain license. Image cropped and modified from original.