Payment Options
At Perkins Dental, we want our patients to be comfortable beyond the dental chair, which is why we offer multiple ways to pay for and finance your dental treatment. We even offer warranty plans to protect the investment you've made in your smile.
Dental Warranty
Perkins Dental offers a dental warranty to further protect its patients' oral health and appearance. With this warranty, patients can feel a greater sense of security knowing they can receive up to 100 percent of the original value of their initial treatment no matter where they are or what happens.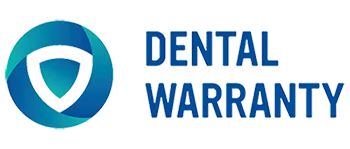 Dental Warranty coverage protects the work done by Perkins Dental for an extended amount of time.
In order to be a Dental Warranty Certified Dental Practice, Perkins Dental provides superior clinical requirements for the procedures performed, meets and often exceeds the continual education requirements, commits to providing the best possible service and sees that every patient is satisfied.
Choosing the Dental Warranty at Perkins Dental will keep your smile healthy and safe.
Ask a Perkins Dental staff member how a Dental Warranty can further protect your smile.
Financing
Get the care you need today.
At Perkins Dental, we want to make sure you get the dental care you need before your problems get worse, which is why we offer financing with approved credit on all of our dental services. Perkins Dental partners with Care Credit to make sure you keep smiling for years to come by getting the preventive and restorative treatment you need today.
Contact Perkins Dental to see if you qualify for financing. 
Insurance
At Perkins Clinic, we accept all major insurance providers. However, Perkins Dental is a Preferred Provider for the following major dental insurance plans:
Aetna
Always Care
Assurant PPO Plan
CHIPS
Cigna
Delta Dental
Dental Health and Wellness
Guardian
Humana
Lincoln
Medicaid
Mississippi Can
Sunlife
United Concordia
United Healthcare
If you work in the North Mississippi Area, we likely have you covered.
1st National Bank Pontotoc
Ashley Furniture
Bancorp South Pontotoc / New Albany
Baptist Memorial Hospital-North MS / Oxford
Baptist Memorial Hospital-Union County / New Albany
BNA Bank
Brazil Furniture
City of New Albany / LG&W
Cooper Electrical
Delta Furniture
Diversity Vuteq
Encore Furniture
Fusion Furniture
Genesis Furniture
Gentiva
Kevin Charles
LabCorp
Marten
Master-Bilt / Standex Lowes
MDOT
Metal Impact Corporation
New Albany City Schools
Pontotoc City Schools
Pontotoc County Schools
Pontotoc Electric
Recline Design
S & S Furniture
Southern Motion
Toyota
Union County Schools
VIP Cinema Seating
Walgreens
Wal-Mart
Wal-Mart Distribution Center
Washington Furniture
Lowe's
AT&T
Cooper Tire & Rubber Company